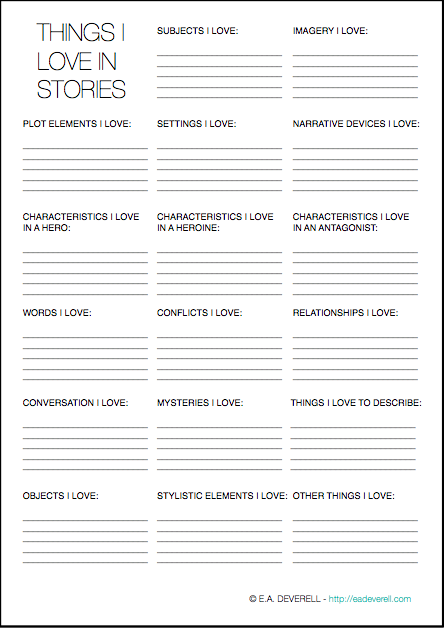 Writing Worksheet – Things I Love in Stories (PDF)
Fill out this worksheet and keep it in your writing journal. Whenever you feel yourself growing bored with your work in progress, take it out and add a dash of something you love to brighten up your writing.
---
Don't miss any future writing worksheets!