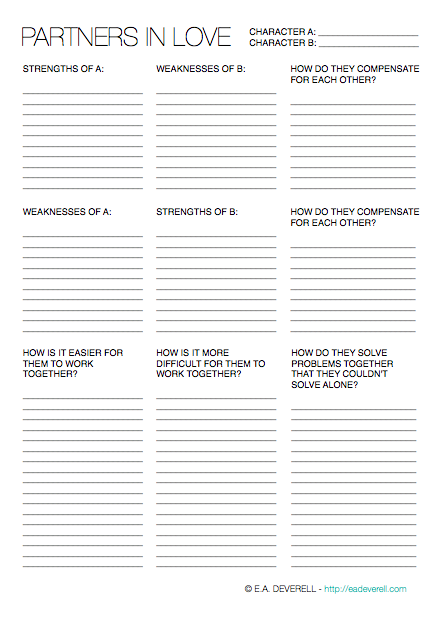 Writing Worksheet – Partners in Love (PDF)
One of the best signs that I've heard that attests to a successful couple, is that they are more together than the sum of their parts. The equations of partnership are varied, of course. Is it 2 ➔ 1, or 1+1=1, or 1≏1=0, or 1≡1, or 1=½+½ or is it, as I have suggested, (1+1)<3? Mathematics has never been my strong suit, but I'm not too bad at worksheets. I hope you find this one useful!
---
Don't miss any future writing worksheets!