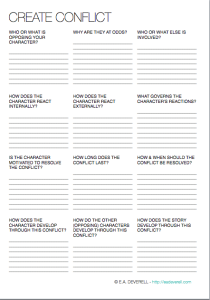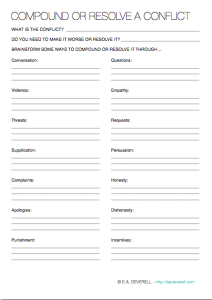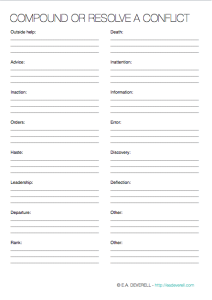 Creative Writing Worksheet – Conflict (PDF)
Here is 3-page worksheet that will help you create, compound and resolve conflicts in your stories. It might sound strange that conflict can be either compounded or resolved through the same means, but if you try it you'll find it's quite possible! We like to think that effect follows cause in a nice logical, direct, sequential way, but actions and reactions are almost entirely arbitrary. If living hasn't taught you that yet, then writing surely will!
P.S. If you enjoy this worksheet, you might find the Make Trouble and Try/Fail Cycle worksheets helpful too!