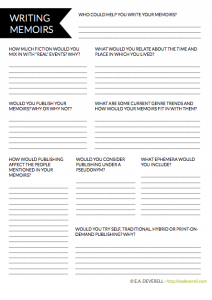 Creative Writer Worksheet – Writing Memoirs (PDF)
This week's worksheet is for the memoirists among us – those writers whose lives are their masterpiece. Or is that every one of us, after all?
"How vain it is to sit down to write when you have not stood up to live" – Henry David Thoreau.
---