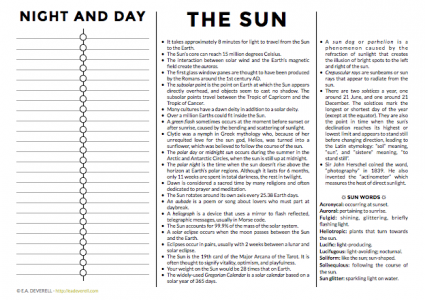 Writing Journal Worksheet – The Sun (PDF)
We've studied the Moon, and the (distant) Stars, now it's time for the Sun.
Thou sun, of this great world both eye and soul. – John Milton
Sometimes even the most seemingly familiar subjects can yield interesting story ideas and avenues for exploration.
How might the Sun inform…
The passage of time in your story?
The depiction of light and dark in your story?
The idea of distance and direction in your story?
The expressions of warmth, life, and abundance in your story?
The spiritual life of your characters?
The flora* and fauna of your story world?
* I discovered this article on sunflowers while preparing this worksheet. It's quite fascinating!
---
Follow the #writingjournalchallenge on Instagram.