This Preptober Prompt Schedule will slide nicely into your traveler's journal and help you prepare for your best. NaNo. ever.
I've tried to keep the prompts as general as possible, so that they work for pantsers, plotters, and plantsers alike. However, in case you don't like my prompts, I've included a blank template too.
P.S. You can click the box for each day to be taken to a helpful worksheet or article on the subject.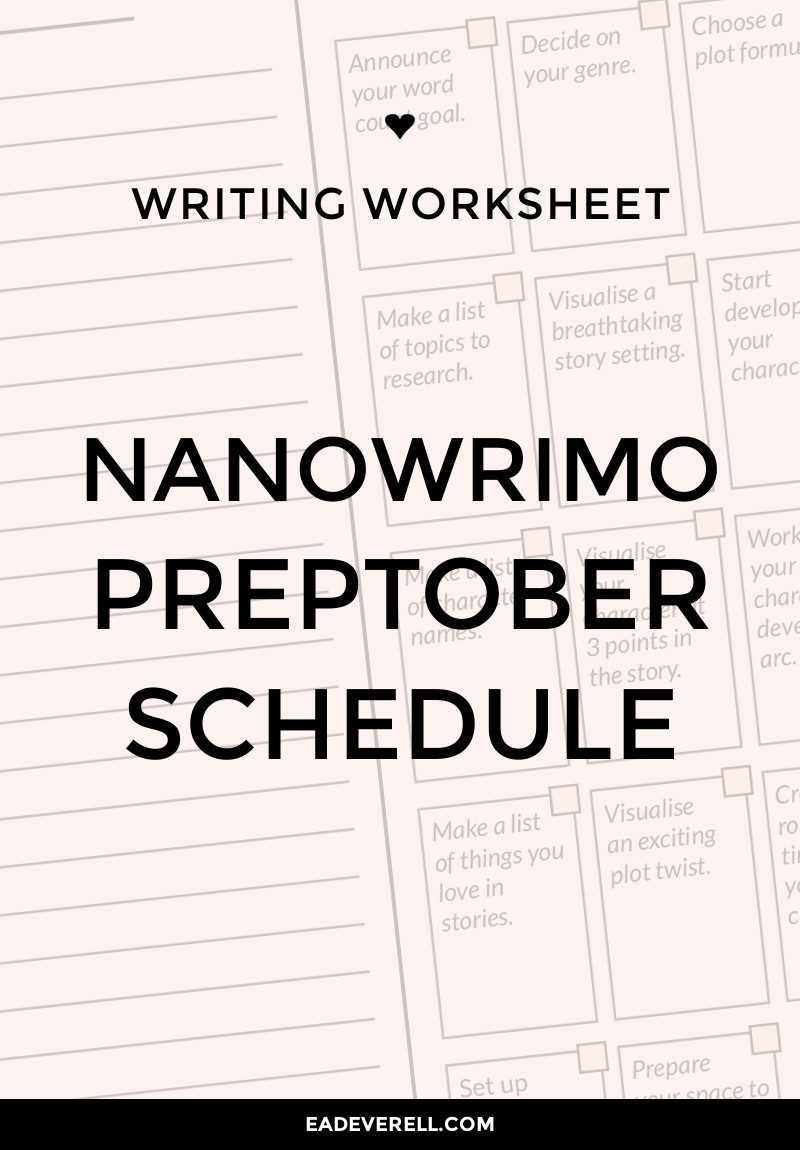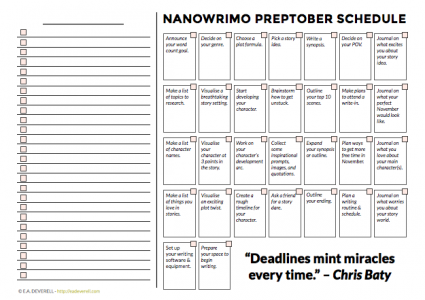 Writing Journal Worksheet – Preptober Schedule (PDF)
NEW! You can now download and print the prompts in a handy bookmark format!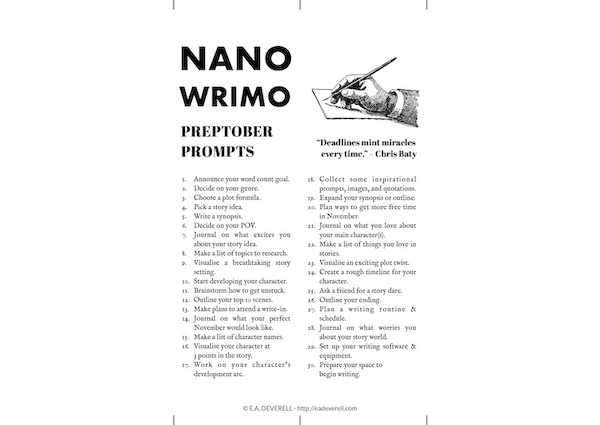 And here are some square graphics you can use on Instagram…