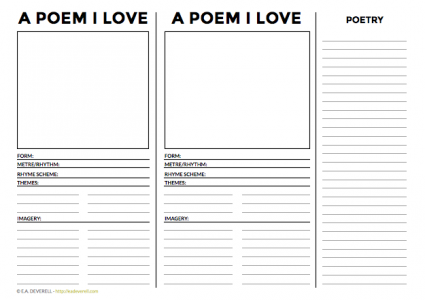 Writing Journal Worksheet – Poetry (PDF)
What's your favourite poem?
Do you know it by heart?
Have you studied it?
How does it work?
Does it have a rhyme scheme?
What creates the rhythm?
Does it use alliteration?
Does it use assonance?
Where are the line breaks?
What are the themes woven into it?
List the metaphors & similes.
What does the title tell you?
Why do you love this poem?
What makes it memorable?
Have you tried imitating it?
What has it taught you?
More poetry…