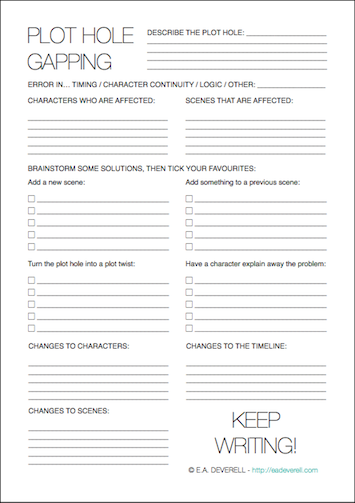 Writing Worksheet – Fixing Plot Holes (PDF)
How to Fill a Plot Hole
Plot holes are almost inevitable at some stage in any piece of longer writing, and in my experience, fixing them can be the most disheartening job of the writer.
Print out this worksheet, pour yourself a drink and sit down to untangle those snags!
---
Don't miss any future writing worksheets!