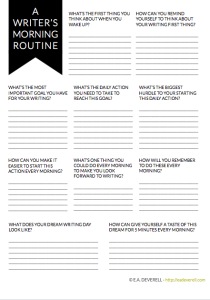 Creative Writer Worksheet – Writing Routine (PDF)
Whether you're a morning person or not, you probably have a routine you go through every day. Why not add some writing into the mix?
By the way, if you need advice for getting to grips with your writing routine, you must visit my friend, Faye of Writerology.
---
Don't miss any future writing worksheets!