Welcome! I'm Eva Deverell.
Also known as Lady Writer.

I'm the creator of the One Page Novel – a fun method that allows you to plot your story on a single piece of paper.
Want to learn how to use it? I recommend you start with this video workshop.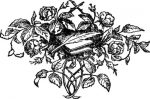 My Best Writing Resources
I've been sharing free resources for  writers on this website for many years. Don't leave without picking these up!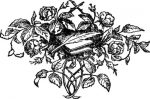 This Site Has Been Featured In...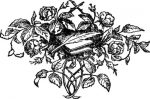 I have an MA in English Literature from Aberystwyth University. In addition to the subjects I write about for my fiction and my online courses, my research interests include writing communities, self-amelioration and problem solving through writing, and memory.
I'm currently working on translating a fin de siècle Turkish novel into English. You can read my progress here.
If you'd like to connect, you can find me on: