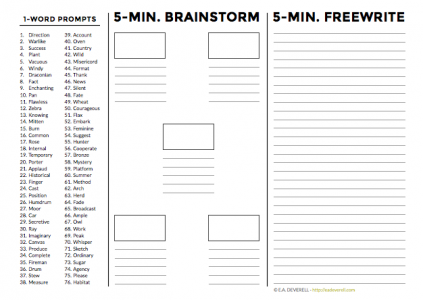 Writing Journal Worksheet – 5-Minute Freewrite (PDF)
This writing worksheet is to help you warm up, loosen up, and write fast. I recommend using word association to follow the thread of your thinking.
Set a timer to 5 minutes and keep the pen moving. Don't stop to think!
P.S. Want some company? Watch the write along & let's fill out this worksheet together.
---
Follow my #writingjournalchallenge on Instagram.