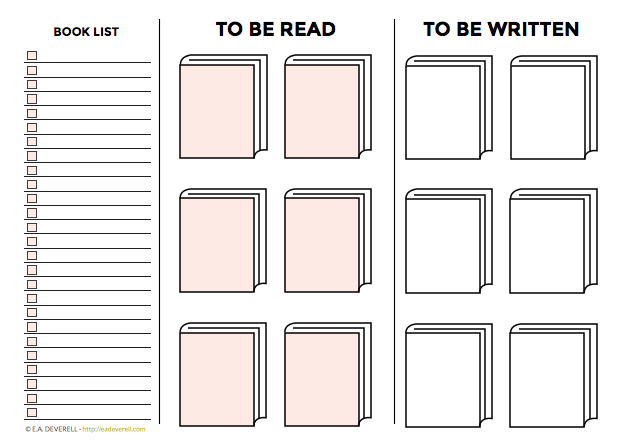 Writing Journal Worksheet – Books (PDF)
Reading lists are my favourite kind of to-do list! Here's a simple worksheet for your writing journal where you can note down the books in your TBR pile, and envision the books you're going to write.
Tips
Fill in this worksheet for your weekly, monthly, seasonal, or yearly reading.
Draw the cover, print out a tiny image, or just write in the titles.
You can use each book for a book list, instead of just a single book.
What are some stories you need to tell?
You can also use the "to be written" section for books you wish existed.
The "book list" might come in handy for remembering library books that you have checked out.
There are several different styles for this worksheet – download the PDF to see them!
More on Reading