Welcome to Alemmia, a Mediterranean island full of roses, and fulfilled desires!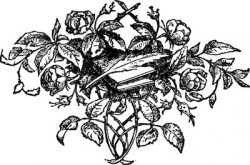 Alemmia is the story of the first summer that Lucy and her family spend on an idyllic  island. It's a somewhat old-fashioned tale of childhood adventure, and an easy breezy, low-contrast, low-drama beach read to soothe you into more magical manifestations!
I began writing Alemmia last summer, while I was basking in the simple beauty of life on the Aegean. The island's name is older. I first came up with it to serve as an example for my worldbuilding course, How to Lose Yourself in a World of Your Own Invention. It's a combination of the Turkish/Arabic word, "âlem/alem," meaning "world" or "symbol," and the English/Greek word, "lemma," which has a whole heap of significations.
At first, the story grew out of my curiosity to explore a world where everyone knew and practiced the principles of the law of attraction. By law of attraction I simply mean the consciousness that we create our own reality. For a while I thought that I was writing a utopia. I suppose it might seem like that to some readers. But the deeper I imagined the world, and the more familiar I grew with the characters, the more I saw the fictional world in the real. I was the petulant child who wanted everything just so, and my day-to-day settings and dénouements were not one jot less magical than those I was writing about.
I'm certain you'll find the same!
Anticipation is so full of excitement that we imagine manifestation will be too. But I find that a contented sort of lack of surprise usually accompanies the accomplishment of a desire that we had no doubt would bear fruit.
Of course I received the impulse to write this novel.
Of course I loved writing it.
Of course I love the finished story.
Of course I will enjoy exploring it for years to come.
How could it be otherwise?
Ebook Sale!
To celebrate the publication of Alemmia, I'm offering a bundle of all major ebook formats (PDF, EPUB & MOBI) for $1.11!
Please enter your email address below if you'd like to be notified when further editions & resources are available.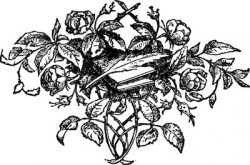 * The Lady Writers League library, like most houses on Alemmia, has a copy of the book. If you're a member, you may want to check there first!
* Don't forget that you can also join Lady Writer & Sir George on their literary adventures in Alemmia!